2018 Friends' Quilt Raffle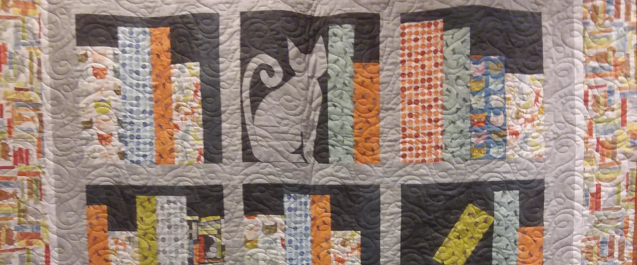 Need something to stay warm on those chilly December/January/February/March and beyond Months?
The Friends of the Nevins Library are holding a raffle for a beautiful and unique book-themed quilt, The Cat Who Quilted, quilted and designed by Joanne Billings.
Tickets for the raffle will be sold at the Main Desk, 6 for $5, or one for a dollar.  The winning ticket will be drawn on December 19th.
Here's a photo of just part of it. Amazing!!! Come see the whole quilt on display on the Main Floor of the Library across from the Main Desk!!!