A Multitude of Magazines!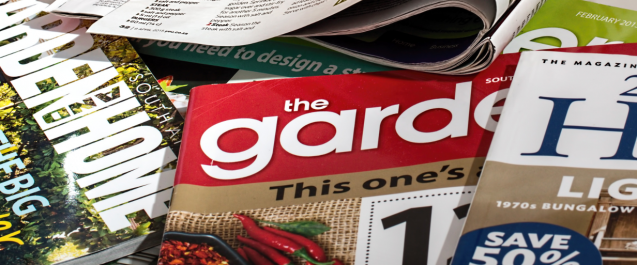 Did you know that if you have a Nevins Library Card you can now get e-magazines from two different sources:  Overdrive and Flipster. *
The MVLC (the library network that Nevins Library belongs to) has added in 50 popular magazine titles, such as O: The Oprah Magazine, ESPN, Newsweek, and so many more to Overdrive. Titles are available to download just like the eBooks, eAudiobooks, and streaming video already found in our OverDrive collection.
As a simultaneous use collection, the magazines can be downloaded and read right away.
There are no wait lists
No need for holds
They do not count towards your checkout limits (you can get those 5 books for your trip and the latest Backpacker too)
You can read them offline
And just like an eBook or eAudiobook they can be taken out for up to 21 days!
Try It and see if they have your favorite magazine!!
If you can't find the magazine you want to read on Overdrive we also have Flipster.
With Flipster you can view a variety of magazines through your device (both Apple and Android devices, as well as on desktop computers).  Just download either of the apps (or go to the website), log in with your Nevins Library card and browse away!
There are even quite a few magazines on Flipster. that we do not have on Overdrive. (Like the awesome Astronomy, The New Yorker, Runner's World, or Cooking Light just to name a few). These magazines can also be downloaded onto your device for later offline reading.
So many magazines, so little time!
*If you have a non-Nevins card, but live in the MVLC network area, i.e. Lawrence, Haverhill, Dracut, Andover, etc., you can still get the new Overdrive magazines with your card.