Virtual Read-Alouds & Programs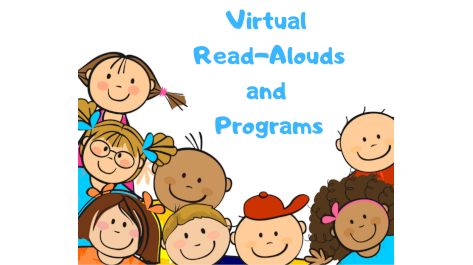 Looking for our awesome storytimes? Look no further, here we have four sections of awesome librarians reading so many great books!
In the "Staff Storytime" tab below we have video read-alouds of picture books and early reader books by our great librarians (and some PJ Storytimes too!!)
While in the "Get on Board!" tab there are video read-alouds of specifically Board Books.
In "Books & Bubbles" we have the great Babies and Books and Books and Bubbles Storytimes that have been done recently, and in the "Recorded Program" tab, we have a bunch of other non-storytime sorts of video presentations!
So many stories, so little time!
And, have you seen our Social Story that can help pre-teach what the structure and routine of a library experience will be like? Find it HERE