Ready to explore a single subject in more depth? Borrow a coordinated collection of books, play items, multimedia pieces and activities together in a single kit—great for home, the classroom or daycare environments. Search our online catalog for a story kit or Science Quest kit. Then, pick up your kit in the Children's Department and have fun.
Come play with the American Girl dolls. Change their outfits, and enjoy a storybook written specifically about each doll.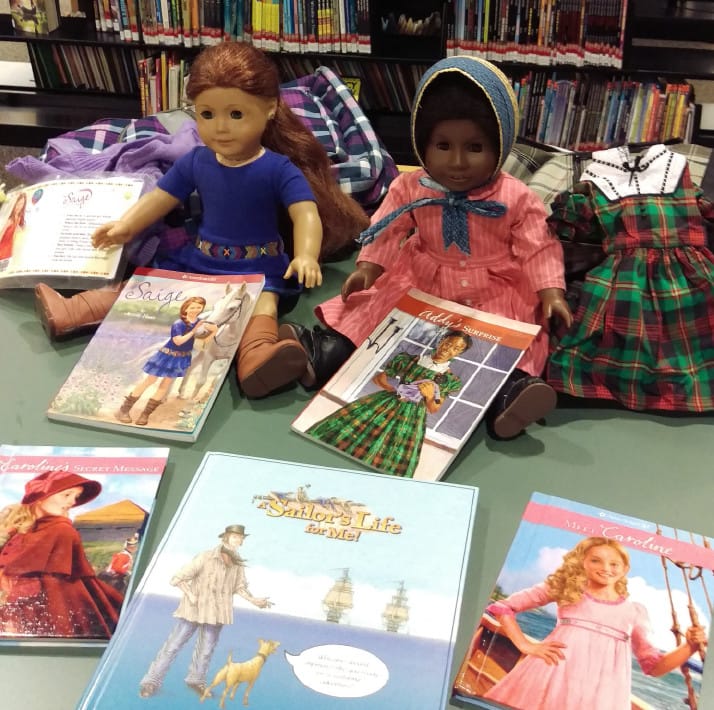 The Bridgewalk Collection has a variety of materials to assist parents, teachers, homeschoolers, childcare providers and students enrolled in early childhood or elementary studies with information on child development, literacy, and activities to do at home or in a classroom setting.
The literacy kits can be borrowed for three weeks with your library card.
GET THE KIT
Come explore the wonderful world of STEM topics! Check out a telescope to see stars and planets, or discover the hidden world of microbes in soil and water with a microscope. Use tech toys to do computer programming, learn about electric circuits, go geocaching, capture critters at night with a camera and much more!
These packs are available to check out for three weeks.
COMING SOON