Two New Library Passes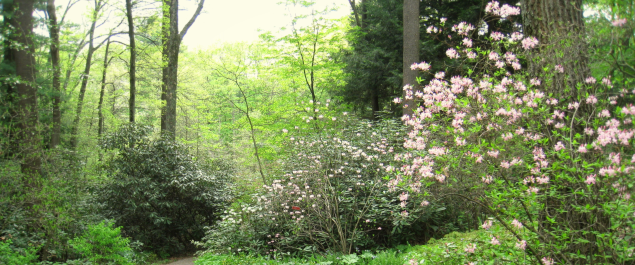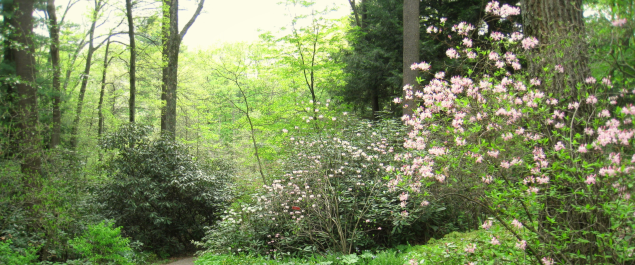 Our newest pass is to the Garden in the Woods.
The pass admits up to four people into the Garden:
Lil Cuties under 3 get in Free!
Children (3-17) get a discounted $1 admission,
Adults (18-64) get 50% off for a $6 admission
Seniors (65+) also get 50% off for a $4.50 admission
But, what is the Garden? It's in Framingham, MA, and it's owned and operated by the New England Wild Flower Society, America's oldest plant conservation organization. It has two miles of paths that can be walked (there's even a guided audio tour via an app for you phone). It's filled with both rare and common native plants (all those invasive species go into the Invasive Species Jail). A pond, a wooded bog, several springs, and a brook mean that there's such a diversity not only of flora but of fauna too!
It's a great excursion for adults or children (take it out and wear them out, I promise I won't tell), whether you're a life-long nature lover, or simply curious to see all the rare and endangered species that exist.
You can find even More Info here: Garden in the Woods
---
Our next newest pass is one to the JFK Library & Museum
This pass admits up to 2 adults, seniors, or students for $3. And children 12 and under are free. (I know, good deal!)
Located on Columbia Point in Boston. The museum and grounds are striking from the outside, and, inside is even more impressive.
There are theaters to watch film footage of JFK's life, a ton of multimedia exhibits on everything from his inauguration, to the space program he championed, to his assassination, and you can even experience the world of him as President first hand.
You can find even More Info here: JFK Library & Museum
I'd like to add a big thank you to the Friends of the Nevins Memorial Library as well! Because both passes are graciously provided by them!!