We are Open!!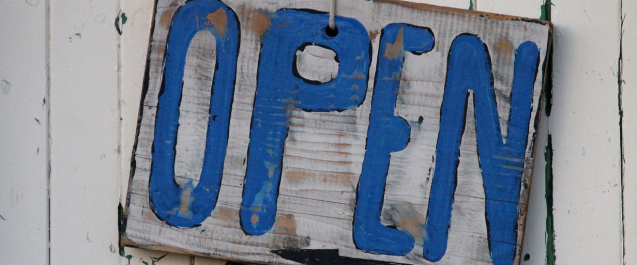 But there will be some limitations because of the work being done on parts of the library. We also do not have a time line quite yet. And, if you haven't read it yet, here's the Statement by our Director, Krista McLeod.
Updated: November 13, 2019
Librarians
We're still here, and we will be through this whole, I'm gonna go with, adventure. If you aren't sure where something is, or if you should go somewhere or not please ask us first. And, as usual, if you have any questions, comments, etc., if we can help you in any way possible, we will.
Computers
We currently have four computers (and two express) available in the Reference Department, and all our public computers available in the Children's Room.
Children's Room
New carpeting is also being installed in the Children's Department. Over the next few days you may experience disruptions in the department to accommodate the carpet-layers, including possible room closures, restricted areas, and some books and toys temporarily moved off-site. Thank you for your flexibility and patience as we make our library more beautiful and user-friendly than ever!
Closed Stacks
If you need a book during these times, please ask a Librarian. We will be happy to look it up for you, and do our very best to find it as well. One thing that we can always try to do for you is put it on hold and get it from another library. We then contact you when it comes in (usually in just a few days) and you have about a week to pick it up from the Main Desk.
The Children's Room is open, from books, to the toys, and everything in between.
Limited Seating
Because of where the work is being done on the building for the moment we don't have access to the Quiet Study or the Reference Tables by the statue on the 2nd Floor, or most of the tables on the Main Floor.
The Reading Room will be open as will the Balcony above it, and there are a few carrels in the Fireplace room. Although the entrance to the Fireplace Room from the Reading Room is closed.
Friends' Book Donations
At the moment we are not able to take book (or other item) donations for the Friends' Book Sale as we do not have the room for those donations right now. We will update when that changes again. Thank you for your understanding.
Construction Noise
Please be aware that there will be noise on the Main Floor and 2nd Floor. We won't be sure what sort of noise as the work goes on, or exactly when that will be, but there will be some as the awesome workers do their work while we're open.
Reduced Bathroom Access
It won't be too bad, but, the two Main Floor bathrooms will not be available. We still have one on the 2nd Floor, and our Men's and Women's rooms on the bottom floor.
Thank You!
As has been said before, and will be said again and again, the Library staff and Trustees are appreciative of the support of the public, city officials and the vendors and contractors involved in helping us recover.
And we thank the public in advance for your continued patience as we move through a very fluid situation, and attempt to provide as much service as we can and keep you informed in as timely a manner as possible.