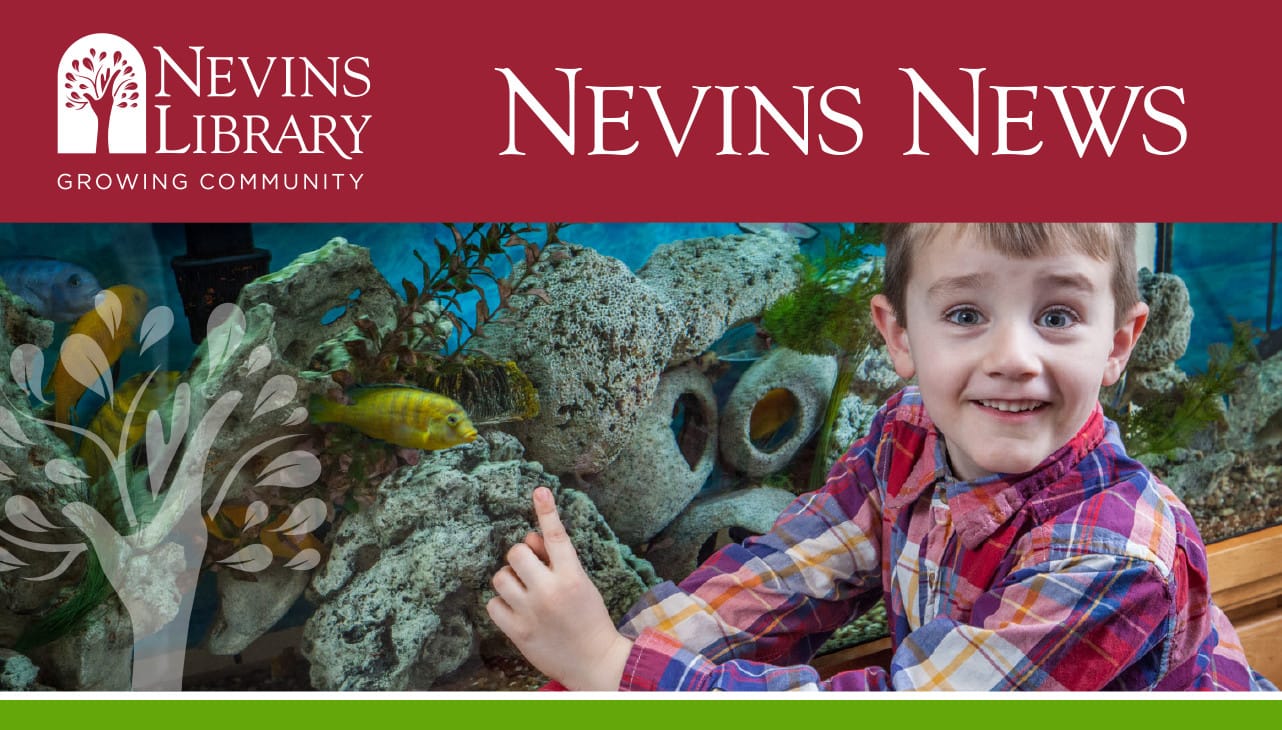 Stay in the Know
Nevins Memorial Library wants to keep you up-to-date on the latest community happenings, recent acquisitions, and current Library news. Enter your name and email information below to receive our monthly newsletter.
Want to get all the same news & events, but with the Childrens' and Teens programs highlighted. Email us and you can get a special Children/Teen First Newsletter every month!
No matter how you get our newsletter, we will not use your email for anything other than Nevins News!