Summer Reading 2018
Libraries Rock!™ @ Nevins Memorial Library
Libraries Rock!™ is the theme for the 2018 summer reading program!
Online reading logs are created using www.readsinma.org.
Cool things about summer reading at the Nevins Library:
Prize bags every week for contest winners!
Earn cool swag beads by reading!
End of summer prize baskets – qualify by making an online reading log!
Sign up at readsinma.org starting June 16 and get the Topsfield Fair Incentive by reading just 20 minutes per day for 10 days this summer (200 minutes)!
Performers and Big Events
Following are our awesome performers and big events!
Be sure to check out our full calendar of events at http://www.eventkeeper.com/mars/xpages/n/nevins/ek.cfm.
Registration begins May 15 @ 12 noon
Sponsored by the Lawrence Lodge of Elks #65 with funds
obtained from the Elks Nation Foundation Community Investment Program
Registration begins May 15 @ 12 noon
Sponsored by the Lawrence Lodge of Elks #65 with funds
obtained from the Elks Nation Foundation Community Investment Program
Registration begins June 15 @ 12 noon
Sponsored by the Lawrence Lodge of Elks #65 with funds
obtained from the Elks Nation Foundation Community Investment Program
Registration begins June 15 @ 12 noon
Sponsored by the Lawrence Lodge of Elks #65 with funds
obtained from the Elks Nation Foundation Community Investment Program
Friday, July 20 @ 9:15 AM-1 PM
Registration begins June 15 @ 12 noon
Sponsored by the Pagnoni family and Sons of Italy Lodge #902
Registration begins June 15 @ 12 noon
Sponsored in part by a grant from the Methuen Cultural Council, a local agency which
is sponsored by the Massachusetts Cultural Council, a state agency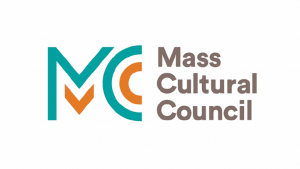 Registration begins June 15 @ 12 noon
Sponsored in part by a grant from the Methuen Cultural Council, a local agency which
is sponsored by the Massachusetts Cultural Council, a state agency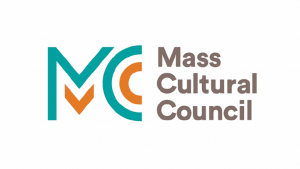 Registration begins June 15 @ 12 noon
Sponsored by the Friends of the Nevins Memorial Library
Wednesday, August 8 @ 9:30 AM-12:30 PM
Registration begins May 15 @ 12 noon
Sponsored by Nevins Memorial Library, Methuen Public Schools, GLCAC, and Launch Trampoline Park Methuen
Thursday, August 9 @ 10 AM & 11 AM (pick one time slot)
Registration begins July 15 @ 12 noon
Sponsored by Boston Athletic Association, Hermann Foundation, The Lowell Institute,
Sidney A. Swensrud Foundation, and William Randolph Hearst Foundation
Registration begins July 15 @ 12 noon
Sponsored by the Friends of the Nevins Memorial Library
Registration begins July 15 @ 12 noon
Sponsored by the Lawrence Lodge of Elks #65 with funds
obtained from the Elks Nation Foundation Community Investment Program
Tuesday, August 21 @ 9:30 AM-12:30 PM
Registration begins July 15 @ 12 noon
Cost of this course is $35
Check must be turned in at Children's Desk by August 10