Since the library building isn't yet open to the public, many of our programs will be "virtual," delivered via Zoom (an app that you can download onto any phone, tablet, or computer). Just be sure to sign up for programs on our Calendar of Events as usual, and you'll be sent a Zoom link to those programs.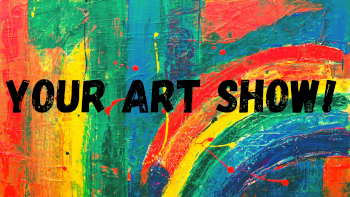 Calling All Artists! Kids didn't get to have their usual end-of-year school art show, so we'd like to hold an exhibit of their art in the windows of the Children's Department!
Can you find Sir Nevins the Bear in Methuen? He's hiding somewhere in the city, and if you find him you can be entered in a raffle to win a gift certificate from a local business.