Writing Our History
Methuen Neighborhood Project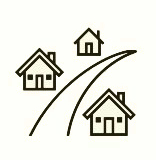 Do you know the history of your neighborhood? Looking to learn more about where you live? We are looking for past & current residents of Methuen to share their memories and tell us about the older neighborhood. What did your neighborhood look like 50 plus years ago? The neighborhoods in the City of Methuen possess many unique qualities that should be preserved and shared with future generations.
The Methuen Historical Society, the Nevins Memorial Library, and the Methuen Historical Commission would like to invite current and past residents to participate in the writing of Methuen History.
We will be holding additional discussions in the evening hours. Look for those times and dates to follow.
Whether you have information to share or wish to learn about your city, please join us.
For more information contact info@methuenhistoricalsociety.org